Globe Town Project Inc believes that art and creative activity offers everyone the opportunity to express themselves in their truest sense. We collaborate with highly regarded and widely recognised Australian and International artists, and work together to develop the role of the arts in supporting positive change in the community. 
Kerry O'Sullivan
Kerry has a strong background in the independent theatre and comedy scene in Perth and has experience as and independent producer, writer, director, performer and stage manager. As a performer Kerry was a core member of The Big Hoo Haa for over nine years, performed stand up and was state finalist of the Triple J Raw Comedy Competition in 2005 and 2006. She produced and directed Five Unenviable Lives, (Winner, The Blue Room Theatre Members' Choice Award), Directed Andrea Gibbs in Starkers (Wild West Comedy Festival) and produced Risky Lunar Love for theatre.
Kerry has worked as a Stage Manager for Perth Theatre Company's Umbrella program, as Venue Manager for The Bakery during 2005's Artrage Festival and was Associate Producer for the Fringe World Summit in 2011.
Kerry has been an Australia Council peer for the Art Start Grants and has been a judging panelist for The Perth International Comedy Festival (2011 & 2013), the Dublin Fringe (2011 & 2013) and was invited to the New York International Fringe Festival as the Australian Coordinator in 2011.
Shout Out to Our Collaborators: storytellers Kerry O'Sullivan and Glenn Swift; rappers Mathas and Brian Kruger; actor Nichola Renton; visual artist Jane Barwell; manga artist Nami Osaki; illustrators Sarah Searle, Hien Pham, Sean E Avery and Andrew Frazer; musicians Leon Ewing and Richard Lane; Barefaced Stories; Said Poets Society; 5 Elements Theatre; and Headspace Freo.
INTERNATIONAL COLLABORATORS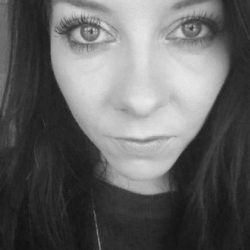 Nikki Watson
Nikki Watson is Artistic Director at Green Shoes Arts CIC, a not for profit arts organisation based in East London UK, that engages people of all ages within the local community in creative arts programmes that are inspiring, challenging and fun. Nikki is also Artistic Director of CoDa Dance, a London-based contemporary dance company which blends physical theatre with contemporary dance to create cutting edge choreography and performance. Nikki's special area of interest is creating work that looks at the effects that neurological disease has on sufferers, their families and caregivers, particularly those with MS. She has a keen interest in blurring the lines between audience and performer; community and professional productions and always wants a reaction from people she works with!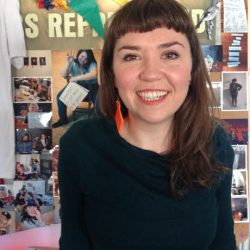 Rebecca Fidler
Rebecca is a Director, creative facilitator, artist and project manager who believes that creative arts are fundamental to personal development and bringing about social change. In her role as Creative Learning Manager at Brighton Dome and Festival Rebecca has been instrumental in developing Miss Represented and SPECTRUM. Miss Represented is an arts collective working with vulnerable young women who face complex life situations; the project creates a safe environment for participants to explore issues, feel empowered and have their voices heard. SPECTRUM is an artist development scheme offering local musicians a platform and network. Rebecca holds a BA in Performing Arts from University of Salford and an MA in Applied Theatre from Goldsmiths College, University of London. She has training in Music Leadership for Peace-Building and Social Change and is vocalist with The Bex Fidler Blues Band.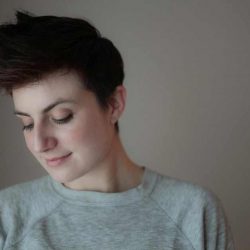 Annie Saunders
Annie is a director, performer and theatremaker. Her company, Wilderness, presents site-responsive, immersive physical theatre performances worldwide working with companies such as Los Angeles Performance Practice, San Francisco Playhouse and the Getty Villa in USA and Theatre Delicatessen and The Bush Theatre in London UK. She is a core performer with Lars Jan's Early Morning Opera appearing in Holoscenes, The Institute of Memory (TIMe) and Abacus. Annie has devised and performed original work in the UK, and has worked as a director in London. Annie holds a BA and MA in English literature from the University of London, and trained at the Sanford Meisner Center for the Arts, the American Conservatory Theater and the Royal Academy of Dramatic Art.