Globe Town Project Inc believes that art and creative activity gives everyone the opportunity to express themselves in their truest sense. We want being creative to be open to everybody and through their involvement develop the role of the arts to support positive change within our local community.
Globe Town Project Inc embraces the endless possibilities for adventure through storytelling and creative arts. We are inspired by classical tales and everyday stories, exploring these with our participants, artists and audiences to reveal the magical worlds within.
We provide classes and programs that support our idea that being creative enriches and changes lives and actively promote and encourage the involvement of everybody.
We collaborate with exciting artists from all backgrounds and encourage non-professionals to participate in our work to share their skills and wisdom and ensure that our projects are rooted in the community to inspire, challenge and entertain.
Globe Town Project Inc is closely affiliated to Green Shoes Arts CIC based in East London, UK.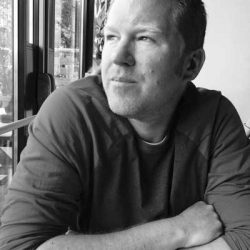 Miles Openshaw: Artistic Director and Founder
Miles is a director, producer, artist and mentor with many years' experience of working across a number of disciplines, in a variety of traditional and non-traditional settings and with many artists and non-professionals to produce creative work that inspires, challenges and entertains.
Miles holds a BA in English and Drama and an MA in Applied Theatre from Goldsmiths, University of London, and has trained with National Theatre (UK) and NIDA (Aus).
As well as being Artistic Director at Globe Town Project, Miles is also Associate Director and co-founder of Green Shoes Arts CIC, a community arts organisation based in East London UK.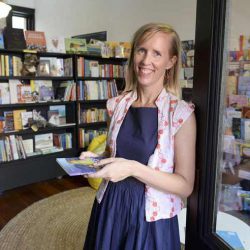 Jennifer Jackson: Treasurer
Jennifer is the owner of Paper Bird Children's Books & Arts in Fremantle. Paper Bird is an independent children's bookshop, story house and arts space in the heritage Moores Building on Henry St.
Prior to setting up Paper Bird Jennifer worked as a child psychotherapist within mental health services with special interest in the role arts and literature play in bringing children opportunities to make sense of their world and come up with creative solutions to life's challenges.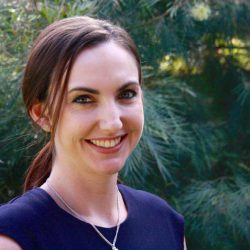 Claire Stokes: Chairperson
Claire is a passionate social impact leader dedicated to improving the lives of others in Western Australia and beyond. She has significant professional experience in WA's not-for-profit sector and recently completed a Master's Degree in Business Administration at University of Western Australia (UWA).
Claire is Strategic Development Manager and an academic tutor at the Centre for Social Impact UWA. She volunteers as Chair of the Alumni for Social Impact, leads the network of Alumni of the Centre for Social Impact, UWA's postgraduate education programs and sits on the Centre's Advisory Council.
As a graduate of the 2016 Emerging Leadership in Governance Program, Claire has developed governance skills and experience to apply to not-for-profit boards in Western Australia.
Amanda O'Donovan (M.Psych, C Clin Psych): Secretary
Amanda is a Consultant Clinical Psychologist and researcher specialising in the areas of identity, embodiment, trauma and sexuality.
She worked in the NHS (UK) for 15 years and was Head of Clinical & Academic Psychology Service at St Bartholomew's Hospital and the Royal London Hospital As well as an Honorary Lecturer at Queen Mary's University London and at the University of East London.
Amanda is a published author and co-founder of the My Body Back clinic and Café V in London UK for women who have experienced sexual violence. She has extensive experience in project management, strategic development, audit and evaluation.
She is a qualified yoga teacher and a mindfulness instructor.
Amanda has a longstanding interest in the performing arts; studying drama and devised theatre at City Lit London for 3 years and co-founding M4F6 theatre group.
She is passionate about preventative health and the role of arts, in health and wellbeing.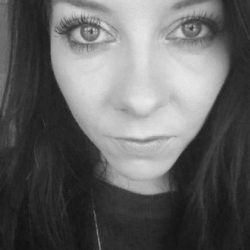 Nikki Watson: Member
Nikki Watson is Artistic Director at Green Shoes Arts CIC, a not for profit arts organisation based in East London UK, that engages people of all ages within the local community in creative arts programmes that are inspiring, challenging and fun.
Nikki is also Artistic Director of CoDa Dance, a London-based contemporary dance company which blends physical theatre with contemporary dance to create cutting edge choreography and performance. Nikki's special area of interest is creating work that looks at the effects that neurological disease has on sufferers, their families and caregivers, particularly those with MS. She has a keen interest in blurring the lines between audience and performer; community and professional productions and always wants a reaction from people she works with!
Nikki has worked for dance companies, organisations and artists, including RhiBen Dance, Beatrice Jarvis, Urban Organics, Second Hand Dance, Surrey Arts, Pump House Gallery, C-12 Dance Theatre, Roehampton University, Wandsworth Arts, Chisenhale Dance Space and Nutshell Dance Company.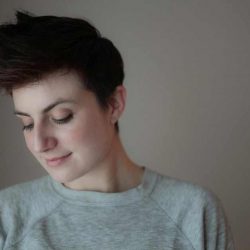 Annie Saunders: Member
Annie is a director, performer and theatremaker. Her company, Wilderness, presents site-responsive, immersive physical theatre performances worldwide working with companies such as Los Angeles Performance Practice, San Francisco Playhouse and the Getty Villa in USA and Theatre Delicatessen and The Bush Theatre in London UK.
She is a core performer with Lars Jan's Early Morning Opera appearing in Holoscenes, The Institute of Memory (TIMe) and Abacus.
Annie has devised and performed original work in the UK with Neil Bettles (Frantic Assembly, Thickskin) and Gemma Fairlie (RSC) on Full Stop, a co-commission for the Lyric Theatre, Watford Palace, Greenwich Festival and Latitude.
She has worked as a director in London at the Charing Cross Theatre, the Cafe de Paris, Queen Mary University and the Etcetera Theatre, and in Los Angeles at the Lyric Hyperion Theatre, Boston Court Theatre, Son of Semele and Theatricum Botanicum.
Annie holds a BA and MA in English literature from the University of London, and trained at the Sanford Meisner Center for the Arts, the American Conservatory Theater and the Royal Academy of Dramatic Art.
She worked for ten years as a creative activist with Eve Ensler's V-Day, a global creative movement to end violence against women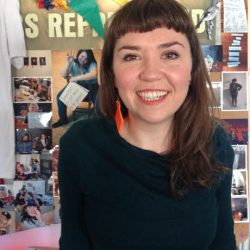 Rebecca Fidler: Member
Rebecca is a Director, creative facilitator, artist and project manager who believes that creative arts are fundamental to personal development and bringing about social change.
In her role as Creative Learning Manager at Brighton Dome and Festival Rebecca has been instrumental in developing Miss Represented and SPECTRUM.
Miss Represented is an arts collective working with vulnerable young women who face complex life situations; the project creates a safe environment for participants to explore issues, feel empowered and have their voices heard. There is an emphasis on producing events and high quality performances encouraging reflection and debate and building empathy and understanding across the community.
SPECTRUM is an artist development scheme offering local musicians a platform and network to be seen and heard through showcasing their live act in a world class venue, attend industry seminars and develop work in cross-art collaborations.
Rebecca holds a BA in Performing Arts from University of Salford and an MA in Applied Theatre from Goldsmiths College, University of London. She has training in Music Leadership for Peace-Building and Social Change and is vocalist with The Bex Fidler Blues Band, well as writing her own vocal driven, electronic music.