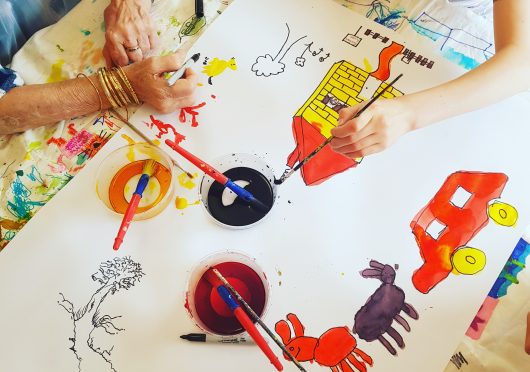 Creative for Life
---
Creative for Life aims to help reduce social isolation, break down inaccurate generational stereotypes and build a stronger, more connected and thriving community.
Globe Town Project works in partnership with providers of care and services for older people and schools in WA to build social capital, increase a sense of belonging for participants and their families and strengthen ties between all the partner organisations involved.
See the program in action on this episode of Today Tonight (April 2019), or in the video below.
DOWNLOAD INFORMATION